InfoPeel
For Families and Professionals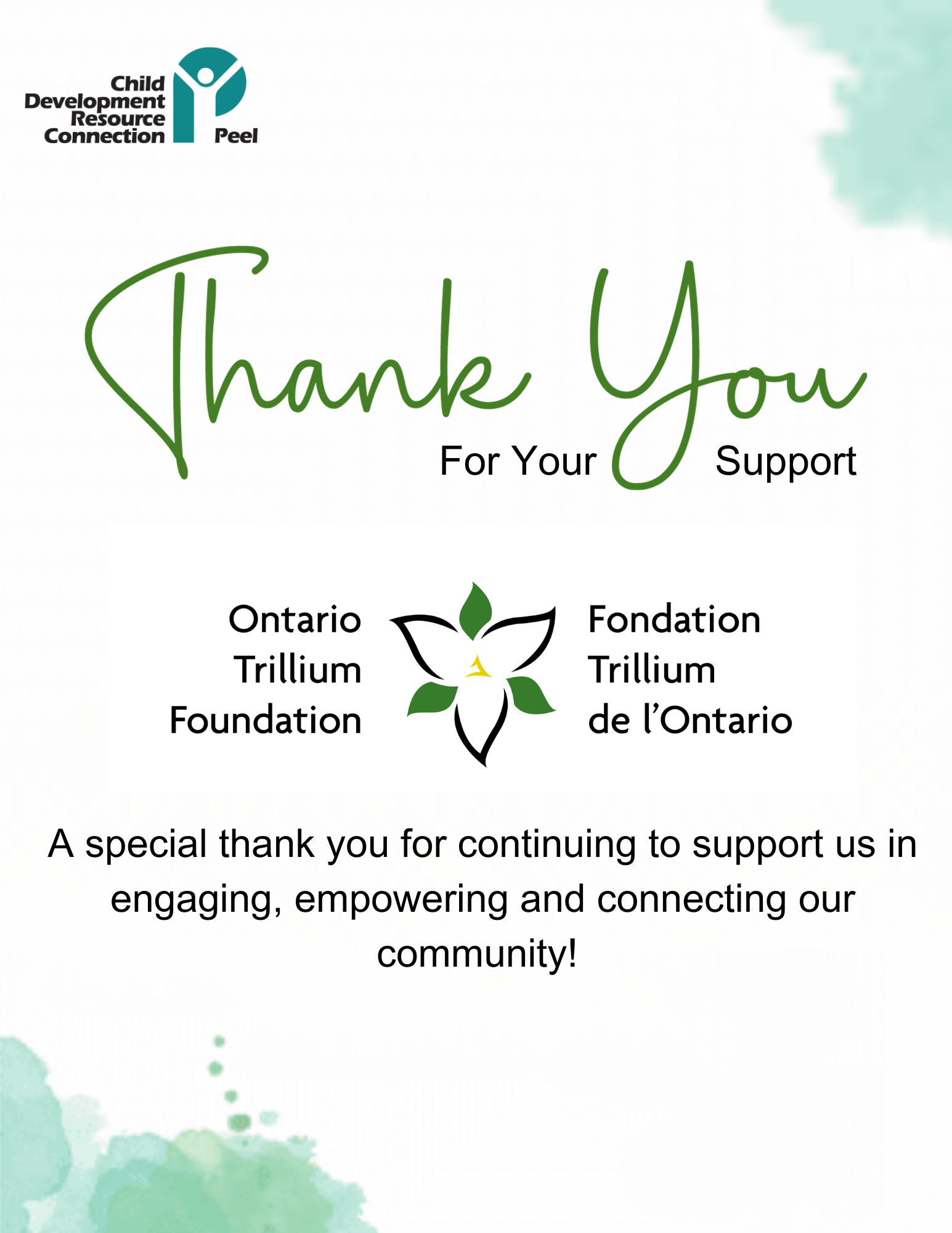 Thank You for Your Support!
A special thank you to the Ontario Trillium Foundation for continuing to support and fund us to engage, empower and connect our community!
Resource Center Closure
CDRCP s'engage à accroître son offre active de services en français afin d'assurer que davantage de services de qualité en langue française soient connus, disponibles et accessibles.
Nous vous remercions pour votre compréhension et votre patience. Si vous avez des questions, n'hésitez pas à nous contacter au 905-890-9432, poste 309. Un(e) de nos employé(e)s bilingues se fera un plaisir de vous fournir les renseignements dont vous avez besoin.